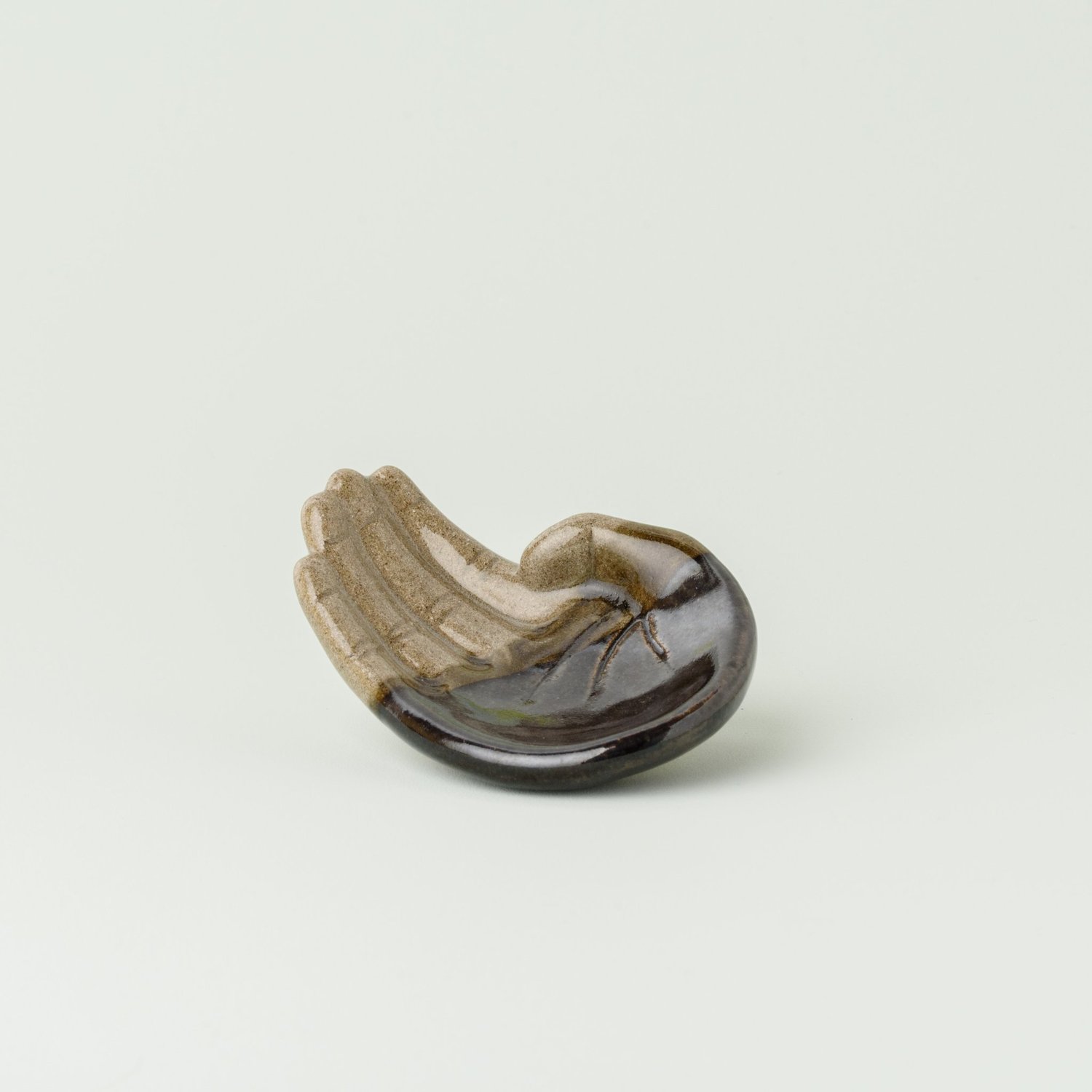 Apsara, the traditional Cambodian dance uses specific hand movements to tell a story, is the inspiration for this small elegant ceramic hand dish.
Measuring approx. 10.5cm in length and 7.5cm wide, will happily hold all your small fineries or as a decorative piece on it's own.
Available in 6 different colours - Black and White, Green and Black (pictured), Green and White, Moss Green, Teal Green, and White. Please email hello@janeheng.com if you would like to see pictures of the other colourways
Handmade with materials and skills of traditional Cambodian pottery in a gloss finish.
Please note that as each item is handmade, the glaze may differ from piece to piece. Made in Cambodia.