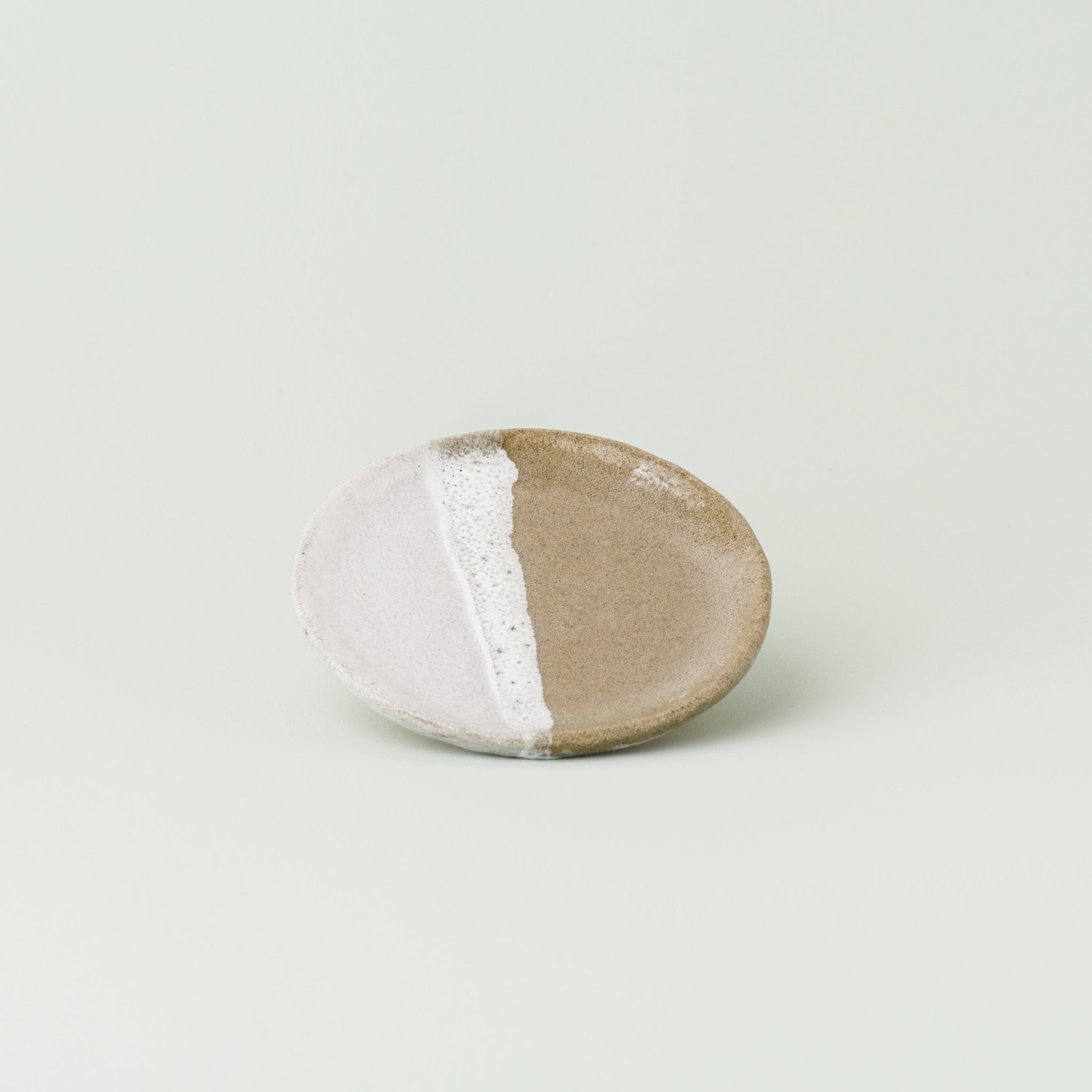 A 10cm / 4" circular plate with hand-moulded organic edge.
Handmade with materials and skills of traditional Cambodian pottery in gloss finish.
Available in 5 different colours - Black and White, Green and Black, Moss Green, White and Green (pictured) and White. Please email hello@janeheng.com if you would like to see pictures of the other colourways
Please note that as each item is handmade and unique therefore sizes may vary slightly and glaze colour may differ from piece to piece.
Sold individually.